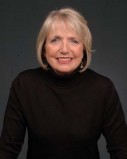 Cris Peterson is the author of ten books for children, including Century Farm: One Hundred Years on a Family Farm; Horsepower: The Wonder of Draft Horses; and Harvest Year. She has been honored by dairy and agricultural organizations across the country, both for her writing for children and her contribution to a clearer understanding of farming in the United States.

Cris grew up in Minneapolis, Minnesota. After earning a degree in history and education from the University of Minnesota, she moved to a dairy farm in Wisconsin where she and her husband raised three children and continue to farm today.

Cris' enthusiasm for writing began when she gave mouth-to-mouth resucitation to a new born calf and knew it would make a great story. The calf, named Breathless, survived and the story was a hit.